Peanuts – Culture and Uses, copyright 1973, may be downloaded by chapter.

(See copyright statement below)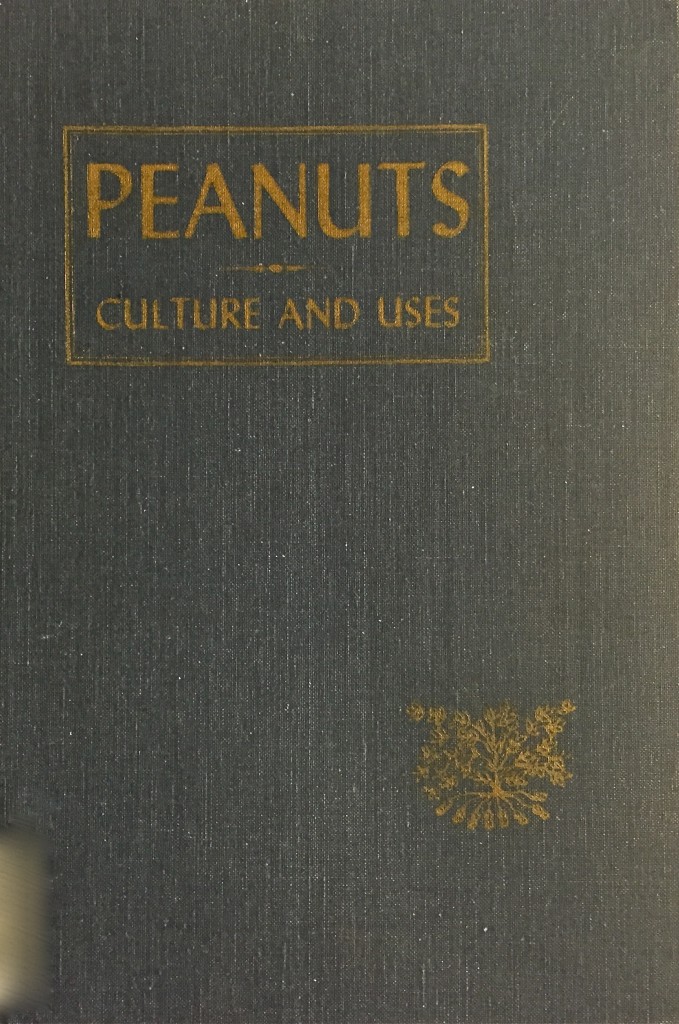 Title Page and Table of Contents
Chapter 1: Economic Importance of Peanuts
J. Frank McGill
Chapter 2: Early History and Origin of the Peanut
Ray O. Hammons
Chapter 3: Structure and Genetic Resources of Peanuts
Walton C. Gregory, M. Phluge Gregory, Antonio Krapovickas, Ben W. Smith and John A. Yarbrough
Chapter 4: Genetics of Arachis Hypogaea
Ray O. Hammons
Chapter 5: Breeding of the Cultivated Peanut
A.J. Norden
Chapter 6: Physicochemical Properties of Peanuts
William Y. Cobb and Bobby R. Johnson
Chapter 7: Water Relations of Peanut Plants
Betty Klepper
Chapter 8: Soil Properties, Mineral Nutrition and Fertilizer Practices
P.H. Reid and F.R. Cox
Chapter 9: Cultural Practices
D.G. Sturkie and Gale A. Buchanan
Chapter 10: Controlling Weeds in Peanuts
Ellis W. Hauser, P.W. Santelmann, Gale A. Buchanan and O.E. Rud
Chapter 11: Irrigation and Water Use
James M. Davidson, James E. Garton, Ralph S. Matlock, Delbert Schwab, John F. Stone and Leland D. Tripp
Chapter 12: Insect Pests
Max H. Bass and F.S. Arant
Chapter 13: Peanut Diseases
Kenneth H. Garren and Curtis R. Jackson
Chapter 14: Harvesting Practices
W.T. Mills and L.E. Samples
Chapter 15: Peanut Curing and Post-Harvest Physiology
James W. Dickens and Harold E. Pattee
Chapter 16: Deterioration of Peanut Quality Caused by Fungi
Urban L. Diener
Chapter 17: Peanut Proteins
Allen J. St. Angelo and Godfrey E. Mann
Chapter 18: Peanuts and Human Nutrition
H.H. Mottern
Chapter 19: Determining the Quality of Raw Peanuts and Manufactured Product
Peter J. Tiemstra
Chapter 20: Peanut Marketing
Max K. Hinds and George W. Kromer
APRES Copyright Statement:
Peanuts-Culture and Uses, this website and its content is copyright of APRES – © 2015. All rights reserved.
Any redistribution or reproduction of part or all of the contents in any form is prohibited other than the following:
you may print or download for your personal and non-commercial use only

you may copy the content to individual third parties for their personal use, but must acknowledge the website as the source of the material
You may not, except with our express written permission, distribute or commercially exploit the content. Nor may you transmit it or store it in any other website or other form of electronic retrieval system.