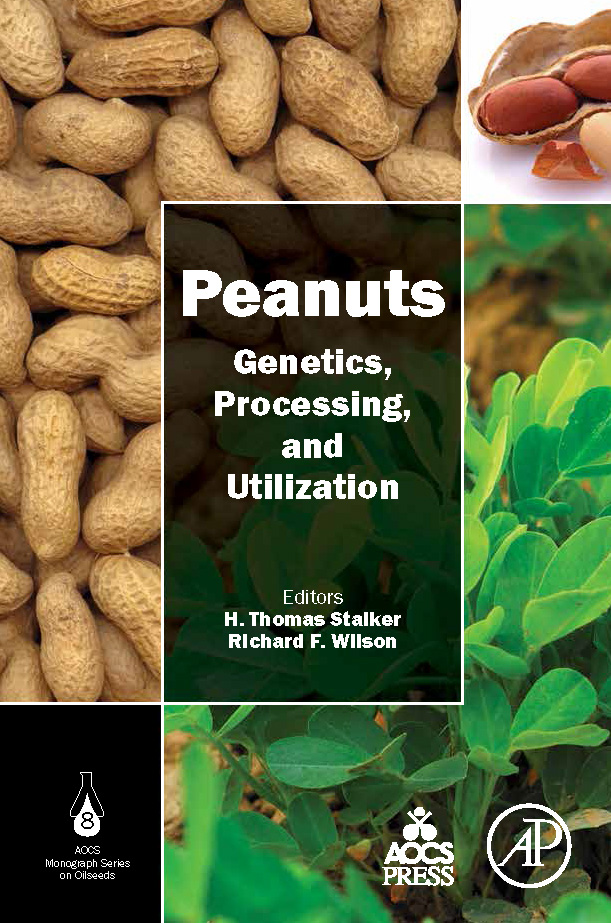 Publication Date: January 2016
ISBN# 9781630670399
Pages: 498
Editors: H. Thomas Stalker and Richard F. Wilson
Dimensions: 229×152
APRES Member Price: $100
Non-Member Price: $125
An APRES – AOCS joint publications, Peanuts-Genetics, Processing and Utilization, is a presentation of the latest innovations in crop breeding, processing and food manufacturing technologies, with tactics to help ensure global food security and high quality peanut products with a focus on market environments driven by consumer perception, legislation and governmental policy.
Peanuts-Genetics, Processing & Utilization (Hardback) are available for purchase at $100/copy (plus shipping and handling) for APRES members and $125/copy (plus shipping and handling) for non-members.
To Purchase:
Contact the APRES offices to receive an invoice. We accept checks drawn on a U.S. bank, credit cards, and PayPal.
Click here to view the Table of Contents
APRES Copyright Statement:
Peanuts-Genetics, Processing & Utilization, this website and its content are copyright of APRES – © 2015. All rights reserved.
Any redistribution or reproduction of part or all of the contents in any form is prohibited other than the following:
you may print or download for your personal and non-commercial use only

you may copy the content to individual third parties for their personal use, but must acknowledge the website as the source of the material
You may not, except with our express written permission, distribute or commercially exploit the content. Nor may you transmit it or store it in any other website or other form of electronic retrieval system.