Graduate students are invited to participate in two competitions at the APRES Annual Meeting
Joe Sugg Graduate Student Competition (Oral Presentation),

sponsored by the North Carolina Peanut Growers Association
Students are eligible to compete in either competition, but may only choose one.
---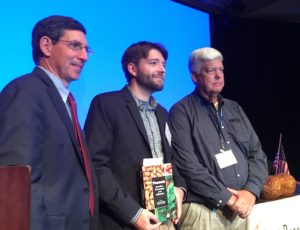 Alan Peper
University of Georgia
2019 Winner
Poster Competition entry is limited to one poster per student each year. An abstract must be submitted by the March 31st Call for Papers deadline in order to compete.
2020 Rule Change:
All Posters will be 30″ Tall and 40″ Wide for better online display.
Recipients:
2021 – April Skipper, University of Georgia
2020 – Pin Chu Lai, University of Georgia
2019 – Alan Peper, University of Georgia
2018 – Caleb Weaver, University of Georgia